The express version
The 395 Express Lanes will open this November - stay tuned for the exact date
They'll run for 8 miles from near Edsall Road in Fairfax County right up to the 14th Street Bridge in D.C.
You'll need an E-ZPass® or E-ZPass® Flex to drive the 395 Express Lanes
Coming to you this November, the 395 Express Lanes will offer the same quick, simple and predictable travel you've come to know from the 495 and 95 Express Lanes. They'll pick up where the 95 Express Lanes leave off around Edsall Road and run up to the 14th Street Bridge in D.C. A new choice for your everyday travels is coming soon.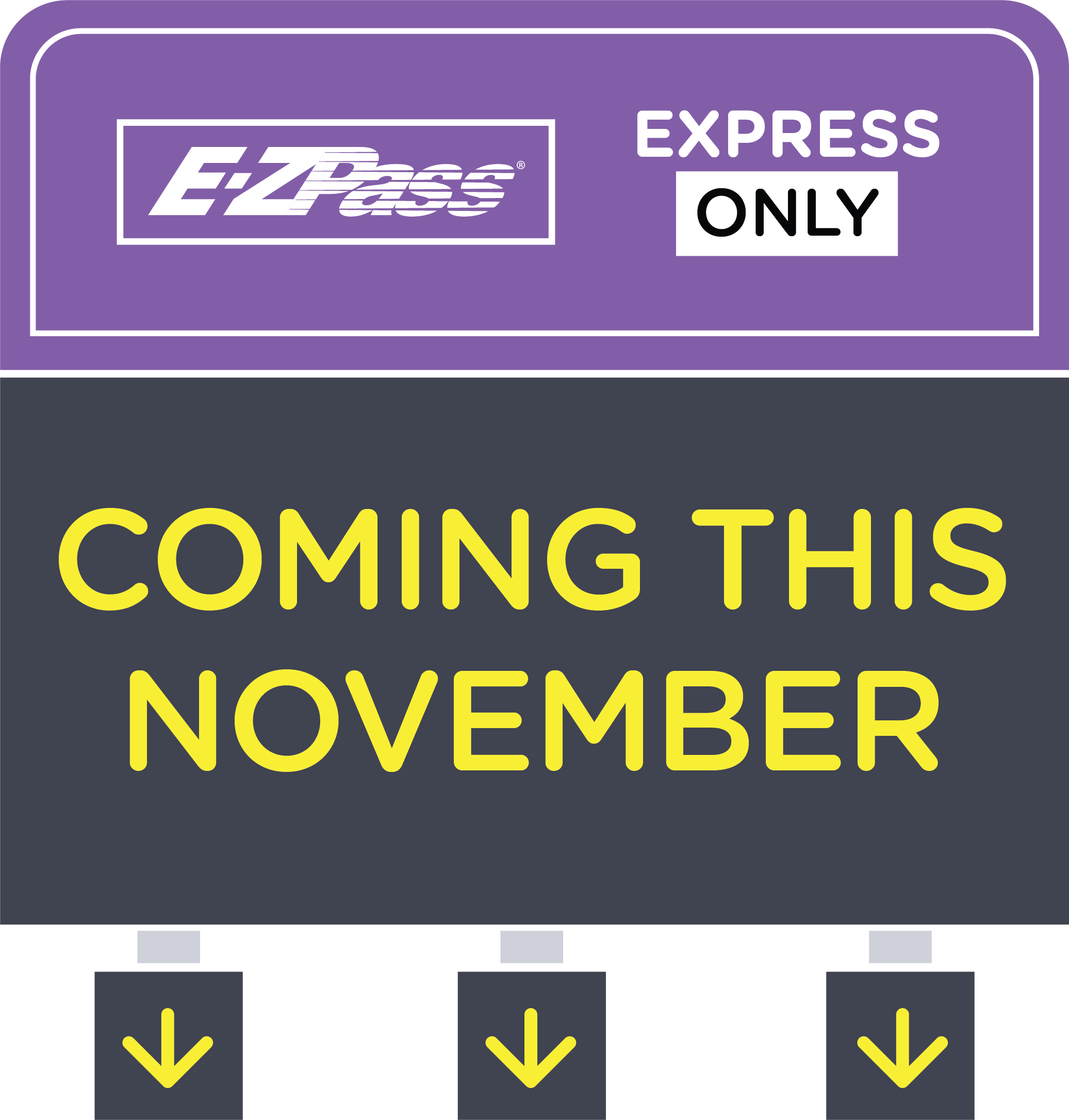 The same great Express Lanes
You may be familiar with the rules of the road for the 495 and 95 Express Lanes. You can expect to see these same rules on the 395 Express Lanes, too:
You'll need either an E-ZPass® or E-ZPass® Flex to drive them
Carpools of 3 or more ride toll-free with an E-ZPass Flex® set to "HOV ON"
Look for overhead dynamic pricing signs that'll update about every 10 minutes
Don't have an E-ZPass® or E-ZPass® Flex yet? They're as easy to get as riding our Express Lanes. You can also take care of your tolls by using GoToll, a mobile app that lets you pay as you go.
Why worry? Drive happy
Put your traffic woes behind you and drive happy on the 395 Express Lanes. Here's how we're bringing new choices to your everyday travels:
Converting the 2 existing HOV lanes on I-395 into Express Lanes, plus adding a new one for a total of 3 Express Lanes
Quicker access to the Pentagon and Pentagon City by improving the Eads Street interchange
All existing I-395 HOV entry and exit points will become 395 Express Lanes entry and exit points, except for the Seminary Road ramp that faces south, which will stay HOV-only
Does hopping on and off the I-395 HOV lanes feel like muscle memory for you? Great news is that the ramps will still flow the same way. The only change is that instead of leading you to and from 395 HOV lanes, the ramps will take you to the 395 Express Lanes. Be on the lookout for signs that'll help point you in the right direction.
Driving Northbound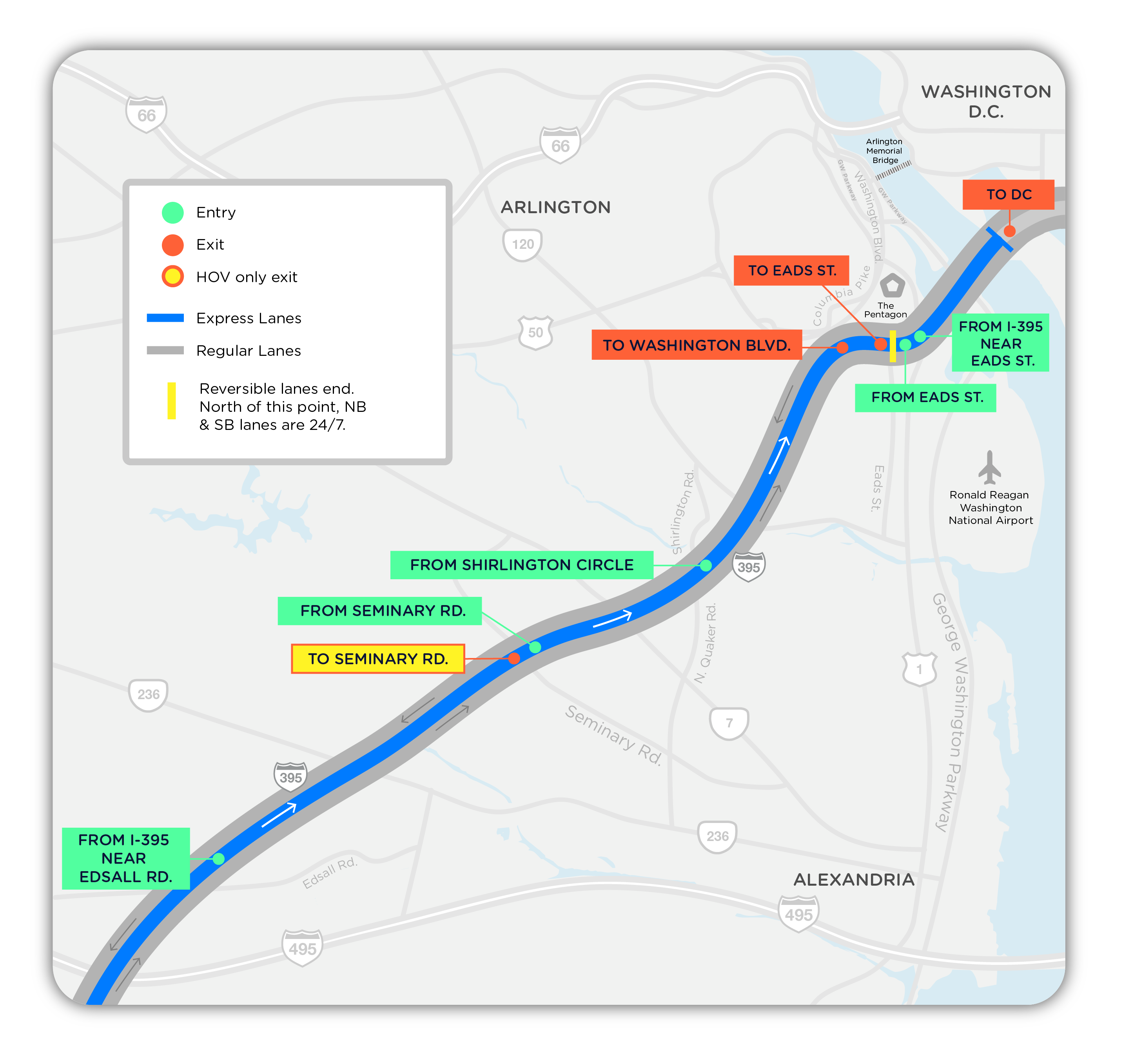 Driving Southbound Driving near the Pentagon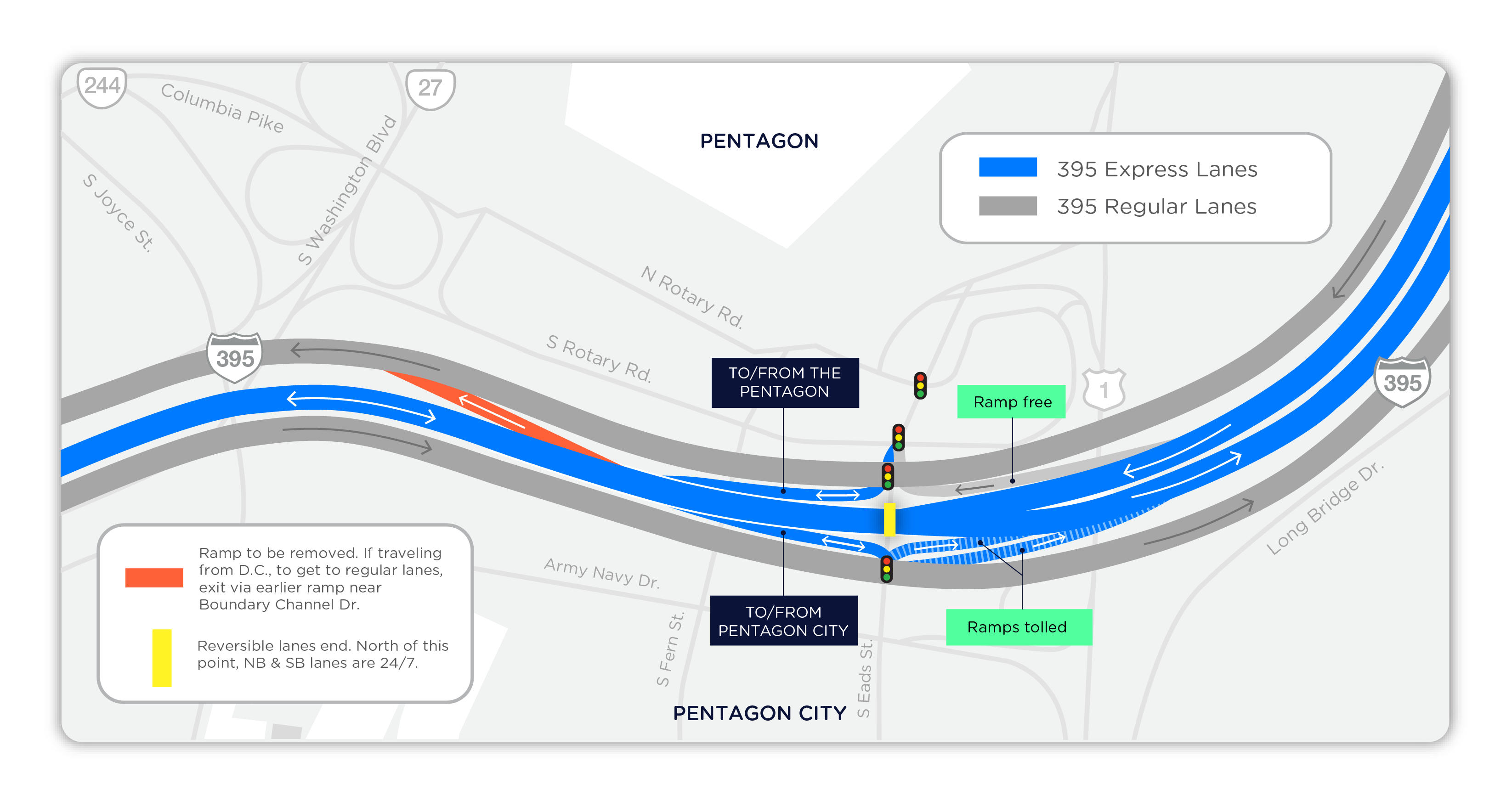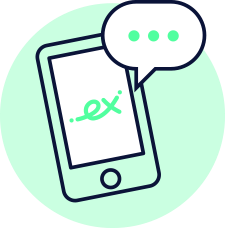 Get in touch
We're here to help bring you up to speed on what the Lanes will offer once they open this November. Head over to our "Contact us" page with any questions and even invite us to come talk with you and your community in person about the 395 Express Lanes. As always, you can stay looped into the latest by connecting with us on Facebook and Twitter.